Wisdom Teeth Procedure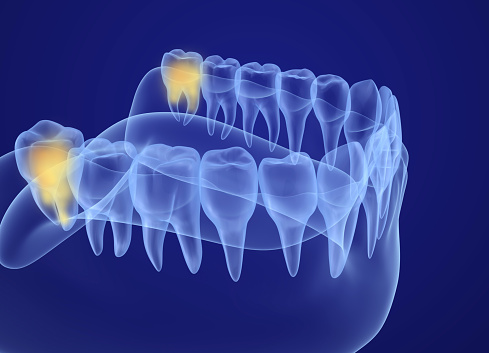 Even if you've been to the dentist many times before, seeing a wisdom teeth dentist in Chicago for the first time might be a little intimidating. At EV Dental, we're committed to making the process as convenient and comfortable as possible for you or your child. That said, don't make the mistake of thinking that removing wisdom teeth is anything like the extraction of erupted teeth.

Both the procedure and the instructions you'll have to follow after the procedure differ from what happens after a typical extraction. So you can be more comfortable with this process, here's what you can expect at the wisdom teeth dentist in Chicago.


Wisdom Teeth Extraction - The Procedure

Not everyone must get their wisdom teeth removed. The reason these teeth must get removed is when they're "impacted." If the wisdom teeth are impacted, it means that they don't have sufficient room within the mouth in which to develop as they should. For example, some wisdom teeth grow at an angle or fail to emerge from the jawbone. In either case, the teeth must be extracted using surgical means.

During the procedure, your wisdom teeth dentist in Chicago will expose the tooth by making an incision in your gums. Depending on how the tooth is growing and where it is, the dentist may remove bone to gain access to the root of your tooth. Once the tooth is removed, the dentist will clean the wound, stitch it closed, and place a bandage over the wound.


After the Procedure

Following the procedure to remove your wisdom teeth, you'll need to be careful about the types of foods you eat. You'll also want to make sure to maintain good oral hygiene by rinsing your mouth out with salt water and brushing gently (taking care to avoid the extraction site). Healing time varies among individuals, but often times you will be ready to have your stitches removed after a week.

At East Village Dental Centre, we don't just send you out on your own. Though you should be fine as long as you follow our instructions for post wisdom tooth extraction, we're always here if you have any problems such as excessive bleeding or pain. Also, we'll be sure to schedule a follow-up visit with you after the procedure to ensure your mouth is healing properly.