Types of Dentures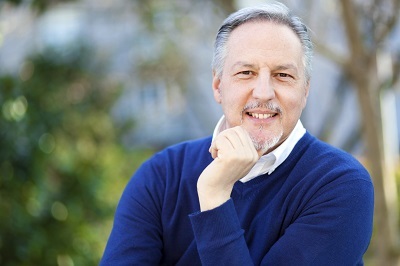 If you live near Noble Square and you think you may need dentures, you'll be surprised to know that there are a few different types of dentures. As you can imagine, different patients have different needs and so there are different kinds of dentures.

We're going to review the different types of dentures so that patients in Noble Square can be aware of what to expect with each kind of denture. Generally, there are four main types: conventional, immediate, overdenture and partial.


Conventional Dentures

These types of dentures are fully removable and they're placed only after any of your remaining teeth have been removed. These are not placed for some time after your teeth have been removed because your gums and other tissues need to heal before conventional dentures can be placed.


Immediate Dentures

Immediate dentures contrast from conventional dentures because immediate dentures can be placed right after your natural teeth have been removed. The major benefit of immediate dentures is that you don't have to live without teeth while you're waiting to be ready for conventional dentures.

This is an extra expense, though, because you'll need conventional dentures made when your tissue has healed.


Overdenture

If it makes sense to do so, your Noble Square dentist will decide if he can save any of your remaining teeth. If some of your teeth are to be saved, you'll be a candidate for overdenture, which is a type of denture that fits over your remaining natural teeth. For this to work, your dentist will need to prepare your natural teeth so the overdenture fits right.


Partial Dentures

These dentures are used on patients who still have at least one of their natural teeth remaining. These removable dentures generally have replacement teeth that are attached to natural-looking plastic. Sometimes, your dentist will use metal frames to connect the device and hold it in place.


Need Dentures in Noble Square?

Having dentures made and placed can be an uncomfortable process. That's why our priority at East Village Dental Centre is to put you at ease. From diagnosis to treatment and ongoing care, we're here to help. Give us a call to set up an appointment today and we can walk you through everything you'll need to expect.