Tips on Taking Care of Your Gums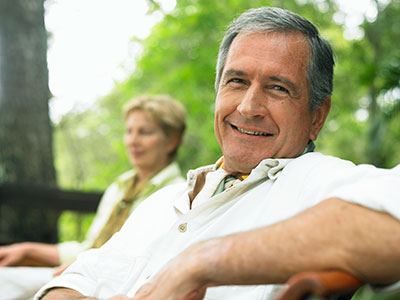 When you think of oral health, your brain likely goes straight to your pearly whites. But your gums also play an important role in the overall health of your mouth. Your mouth may be cavity-free, but that doesn't mean your gums are in good shape. When you visit our dentist in Chicago, our team will be sure to examine your gums and make sure that they are healthy. Read below to learn more about gum disease and what you can do to prevent it.


What is Gum Disease?

If you don't take care of your mouth, you could develop plaque both under and along your gumline. This is a sticky-like substance that is filled with bacteria. As you can imagine, this is not good for your mouth, as it can cause infections that damage your gums and the bone. Over time, a buildup of plaque can also lead to gum disease and tooth decay.


Gingivitis

Gingivitis is the earliest stage of gum disease, and it occurs when your gums are inflamed due to a bacterial infection. If you don't take the proper measures to treat gingivitis, it can lead to an even more serious infection called periodontitis. Signs of gingivitis include the following:

| | |
| --- | --- |
| • | Inflammation |
| • | Tenderness and redness |
| • | Swelling and sensitivity |
| • | Bleeding |
| • | Pain when chewing |
| • | Bad breath |
Taking Care of Your Gums

Luckily, if you take care of your smile, you won't need to worry about developing any issues with your gums. One important way to give your gums the attention they deserve is by flossing on a daily basis. This can help get rid of food and bacteria that regular brushing cannot reach. Keep in mind that it doesn't matter what time of day you floss, as long as you do it!


Visit Our Dentist in Chicago

Regular dental visits are important to make sure there are no underlying issues with your gums. Our dentist in Chicago will be able to spot any potential problems with your gums before they progress. Plus, a professional dental cleaning is the only way to remove tartar.


Quit Smoking

Did you know that smoking is strongly associated with the onset of gum disease? It also weakens your immune system, which makes it harder to fight off a gum infection. Smoking also makes it harder for your gums to heal once damage has occurred.

If you are wondering whether or not your gums are in good shape, please schedule an appointment with our dentist in Chicago.