Taking Care of Your Children's Teeth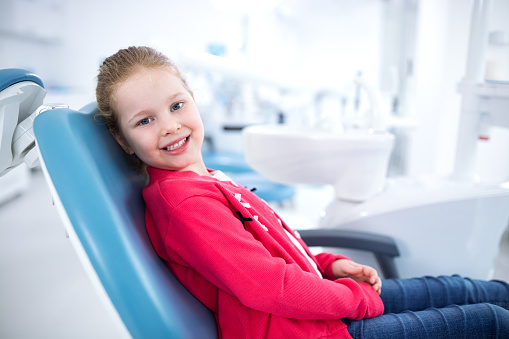 As adults, we've developed a thorough oral health routine. But what about our children? At what point is it necessary to bring your child into the dentist for the first time? When do you need to start brushing your child's teeth? At what point is it necessary for your kid to visit our emergency dentist in Noble Square, or can their issue wait until normal business hours? Here's what you should know.


Watch for Tooth Decay

Tooth decay, or the development of cavities, is one of the main problems that your child may experience with their oral health. Not only is this painful for your child, but it makes it difficult for them to chew as well. Even worse, the decay of baby teeth can set your child up for problems with their adult teeth as well.


Preventing Tooth Decay

As a general rule of thumb, as soon as you notice that your child begins to get their teeth, you should take measures to safely clean them. This typically happens between 4 and 7 months of age. When your child is old enough, teach them to brush their teeth two times a day. Motivating them to care about their oral health is easier thanks to characters on their toothbrush as well as letting them pick out their favorite flavor of toothpaste.


Use Fluoride

Fluoride is a safe way to keep your child's mouth healthy and protected from the most common disease in both children and adults worldwide (cavities). Fluoride helps protect the teeth by making them stronger and less susceptible to acid that we consume. This reduces the risk of cavities and it can even reverse early signs of decay. The best part? The treatment process itself is quick and painless, so it won't be something that your child dislikes.


Watch What Your Child Eats

Your child's diet is an important part of their oral health. Try to fill their diet with healthy, low-sugar foods and drinks rather than sugary snacks. The eating habits that they develop as children will carry over with them when their adult teeth come in.

Regular checkups are an important facet of your child's oral health as well. In the case of an unexpected situation, you can also visit our emergency dentist in Noble Square. At East Village Dental Centre, our top priority is to make sure your whole family has a healthy, radiant smile.