Invisalign® vs. Braces

Chicago, IL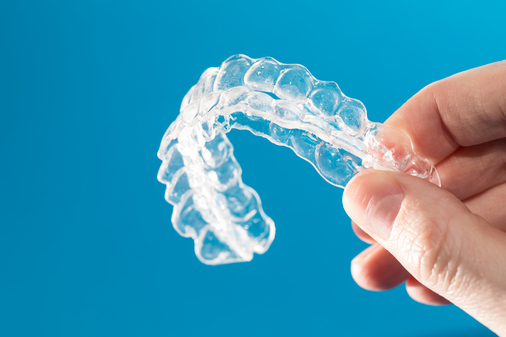 A couple of decades ago, if you wanted to get your teeth straightened your options were pretty simple… you were going to get traditional braces. Today, the science of dentistry and orthodontics has advanced quite a bit from that point which is why you now have options. You can get Invisalign in Chicago, or you can go with braces, although in a more complicated situation you may not have that choice.

Of course, with more options come more things to consider, which can make coming to a decision more difficult. But at East Village Dental Centre, we're all about simplicity and making your life easier, whether you need Invisalign in Chicago or just a routine dental cleaning. With that in mind, here's what you need to know about Invisalign vs. Braces.


Different Treatments for Different Ailments

Every patient has different needs. Where one patient may need extensive treatment to get their teeth back in alignment, other cases may be far more simple. You'll need your dentist to tell you your exact options when it comes to Invisalign or braces. It's possible that more complicated cases generally won't be a good fit for Invisalign.

That's because Invisalign is meant to gently push your teeth back into alignment without the use of brackets or metal wires. That brings us to the next key difference between Invisalign and braces…


Different Comfort Levels

There's no avoiding a bit of discomfort if you're going to have braces, especially after an adjustment. However, with Invisalign, there's often little to no discomfort since the device is simply a plastic tray that fits over your teeth rather than wires and brackets. Moreover, because Invisalign is made of shaped plastic, you won't experience the same sort of abrasions you might experience from the wires of braces.


Treatment Length of Invisalign vs. Braces

Though the length of your treatment will vary on a case-by-case basis, patients generally wear Invisalign for a shorter amount of time because they have less severe issues with their teeth. However, if you don't wear your Invisalign for the amount of time that your dentist says you should, you'll likely have a longer treatment period.


Removable vs. Permanent Appliances

Your braces only come off when your dentist takes them off, but you can take Invisalign off to eat every single day. This makes Invisalign far more convenient because you don't have to worry about the dietary restrictions that come with braces.


Schedule an Appointment

Please do not hesitate to schedule an appointment at our dental clinic. To learn more, give us East Village Dental Centre a call at 773-341-9325 today!