Benefits of Cosmetic Dentistry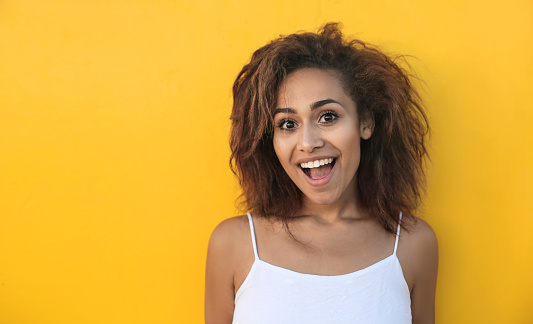 If you're embarrassed by your smile because of crowded, chipped, misshapen, or stained teeth, at East Village Dental Centre, your cosmetic dentist in Wicker Park, we offer a full range of cosmetic procedures. And we hope you'll give us the opportunity to overcome your embarrassment and face the world with the smile you've always wanted.

Perhaps you've considered cosmetic dentistry, but you're not really sure it's worth the time and effort. If so, we want to point out some of the great ways you can benefit from cosmetic dentistry.


Boosts your appearance

The most important benefit is that cosmetic dentistry will improve the appearance of your smile. No matter what procedure you choose, afterwards your smile will be more beautiful that it was before.


Makes you look younger

It's true, cosmetic dentistry can make you look younger than your actual age. Dental erosion and discoloration are the natural effects of aging. But those side effects can be corrected, taking years off your appearance.


Builds confidence

After a cosmetic procedure, you'll look great in the mirror, and that will build your self-confidence. You'll be much more comfortable going to parties, reunions, and other social events, flaunting that beautiful new smile.


Enhances your career

Let's face it, during a job search, your appearance, self-confidence, and presentation can affect your ability to land that new job that you want. A needed cosmetic procedure can be a vital step in that direction.


Prevents further dental damage

While primarily designed to improve your appearance by covering up things like hairline fractures or worn edges, a cosmetic procedure can also prevent further wear and damages to these compromised areas in your mouth.


Strengthens your teeth

Cosmetic procedures not only improve the appearance of your teeth but make them stronger as well, enabling you to eat just about anything you want, once your mouth has fully healed from the procedure.


An array of choices

At East Village Dental Centre we offer you a variety of cosmetic procedures. These include teeth whitening, bonding, porcelain veneers, white fillings, braces, Invisalign®, snap on smile, and smile makeovers.


Ready when you are

When you're ready for that new smile that will give you a feeling of self-confidence that perhaps you've never had before, we're ready, too. Don't hesitate. Call your cosmetic dentist in Wicker Park, East Village Dental Centre, and set up your initial consultation.