Teeth Whitening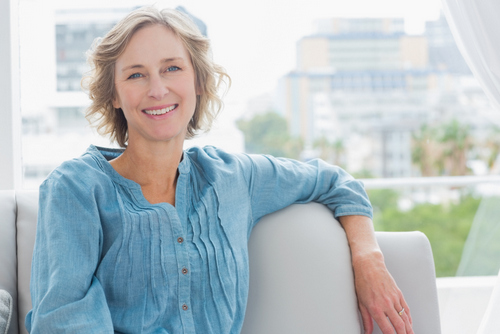 A wise man once said that a smile is a universal welcome. It doesn't matter what language you speak, if you offer a smile when you meet someone, you are building a bridge. This philosophy emphasizes the importance of your smile. If you are lacking confidence in your smile because your teeth are stained and discolored, you may be missing the opportunity to put your best self forward when it comes to engaging others.


Why Are My Teeth Discolored?

Teeth become stained and discolored over time due to many reasons. Some we have control over, like the stains caused by consuming certain beverages and foods. Coffee, tea, red wine, cola, cherries, and blueberries are typical culprits. Chewing tobacco and smoking also cause tooth discoloration. Inherent causes like aging and genetics are beyond our control, but unfortunately, contribute to the darkening of your teeth.


Achieving a Whiter, Brighter Smile

When it comes to whitening your teeth, you have lots of options. Some are less expensive than others. Nowadays, there are plenty of whitening products available at your local store that you might want to try – and they will cost less than a professional whitening treatment. However, the least expensive option is not usually the most effective option – and that is true when it comes to whitening your teeth. Most of the over-the-counter products will not provide the results that a professional tooth whitening treatment at East Village Dental Centre will.

Our cosmetic dentist near Wicker Park can provide you with the best smile brightening experience Chicago has to offer. We use only the latest and most trusted processes in whitening technology. Dr. Treinkman and his team of professionals are dedicated to providing you with a healthier smile and whiter teeth – while sparing you any discomfort and stress.


Understanding the Whitening Process

Whitening is one of the most popular cosmetic dental treatments in the field of dentistry. At East Village Dental Centre, our cosmetic dentist near Wicker Park uses proven, highly effective techniques to offer our patients superior services. We combine the principles of dental aesthetics and teeth whitening technology, constantly seeking out the best treatments and newest innovations in the industry, to provide our patients with optimum results.

We believe it is important to keep our patients fully informed about the details of their dental health as well as any procedures or treatments we may recommend. The tooth whitening process is quite straightforward.

Tooth whitening treatments remove stains from the outside surfaces of the teeth, allowing the true color of the teeth to shine. There are several ways to accomplish this, but the most common requires a chemical to be placed on the exterior surfaces of the teeth. We currently offer two of the best and most trusted whitening systems available from dental professionals – BriteSmile and Zoom! Whitening.


Zoom! Whitening

The Zoom! Teeth whitening system – a laser whitening treatment – will remove stains and discoloration, giving you whiter teeth in an hour. Our cosmetic dental team is prepared to ensure you achieve the best results possible using the Zoom! System. Many of our patients see their teeth achieve six shades of lightening after spending an hour in our dental office receiving this treatment.

If you simply can't afford to spend an hour at the dentist's office, but would like to whiten your teeth, it's not a problem. Zoom! Offers a take-home whitening system that provides excellent results. The system includes a specially designed tray and whitening gel that you will use according to the instructions provided by your dental professional. You will need to use it for three nights to achieve the expected results.
Learn more about the Zoom! system.


BriteSmile Whitening

BriteSmile hydrogen gel has many advantages over other teeth whitening systems. The primary one being that your teeth can be lightened up to eight shades whiter instantly – where at-home whitening systems, and even some professional treatments, can't achieve that level of whiteness even after several weeks of usage. The BriteSmile treatment can be completed in a single sitting without sedatives or anesthetic.


The Benefits of Teeth Whitening

Having stained and discolored teeth often translates into low self-esteem and an unwillingness to smile. Visit our highly skilled cosmetic dentist near Wicker Park and let us evaluate your smile and recommend the appropriate teeth whitening solution for you. Our dental patients always receive a thorough examination to ensure they are set up for success to accomplish the optimum cosmetic results. Improve your smile, improve your confidence, visit our team at East Village Dental Centre and walk out of the office with a bright, white, healthy smile!
Learn more about the benefits of teeth whitening.